Our center is designed to reach out to our parents and foster effective collaboration between the school and home.
Some of the services we provide are:
We are always looking for parent volunteers to assist with the Parent Center. If you are interested in helping the school, please stop by the Parent Center and meet our parent/community representative. Make our center your home, come and visit and help make a difference.
Please note:  Our parent centers will be closed during the pandemic school shutdown.  Please use the emails provided below to contact your parent representative.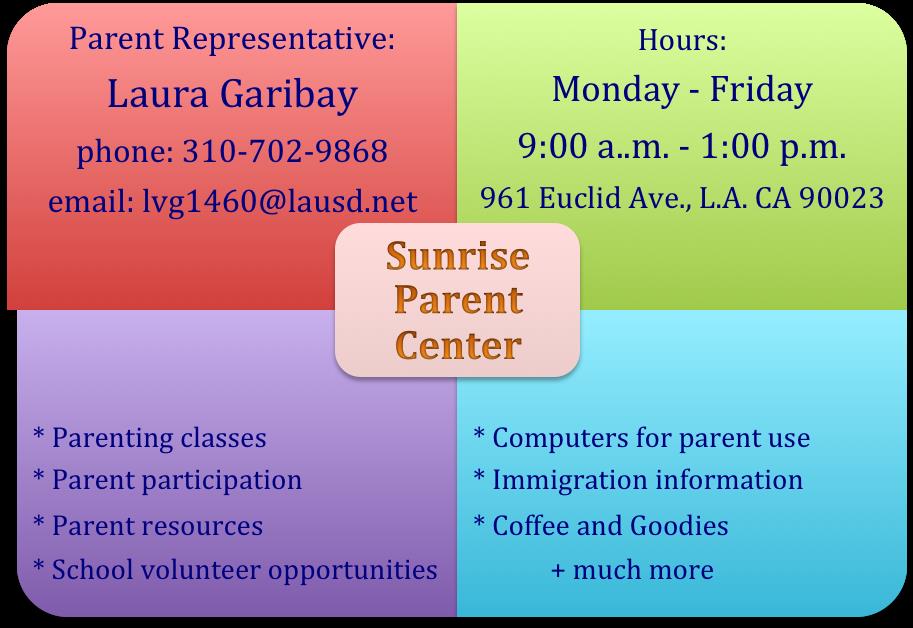 Parent Education Workshops
Please click on the link below for more information